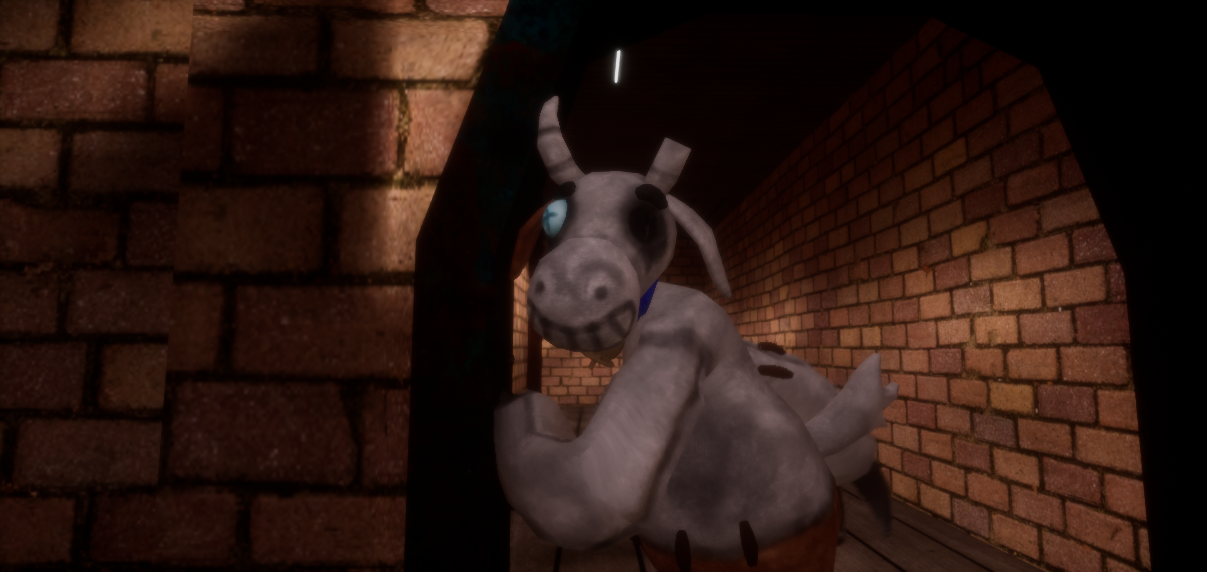 SCAPEGOAT
A downloadable game for Windows
Hello, and welcome to G.O.A.T. (Goriest of All Time!) The week before halloween, every day, a game show is run, where contestants are nearly (if not actually) killed for the chance of a cash prize! The show puts you into the feet of a "Child", entering a house to Trick or Treat, only for the door to lock behind you. You have to go and search around, locate all 7 buttons, and then escape through the back door! Just be careful, inside the house lies a beast straight from hell (That we had to make look family friendly with a nice costume!) Goodluck, and smile for the camera!
Tips:

You can mash the A button on your right touch controller to run faster!
If Capgras is following you, throw an object like a plate or a pumpkin to slow them down!
Download
Click download now to get access to the following files: